AEA Registered Players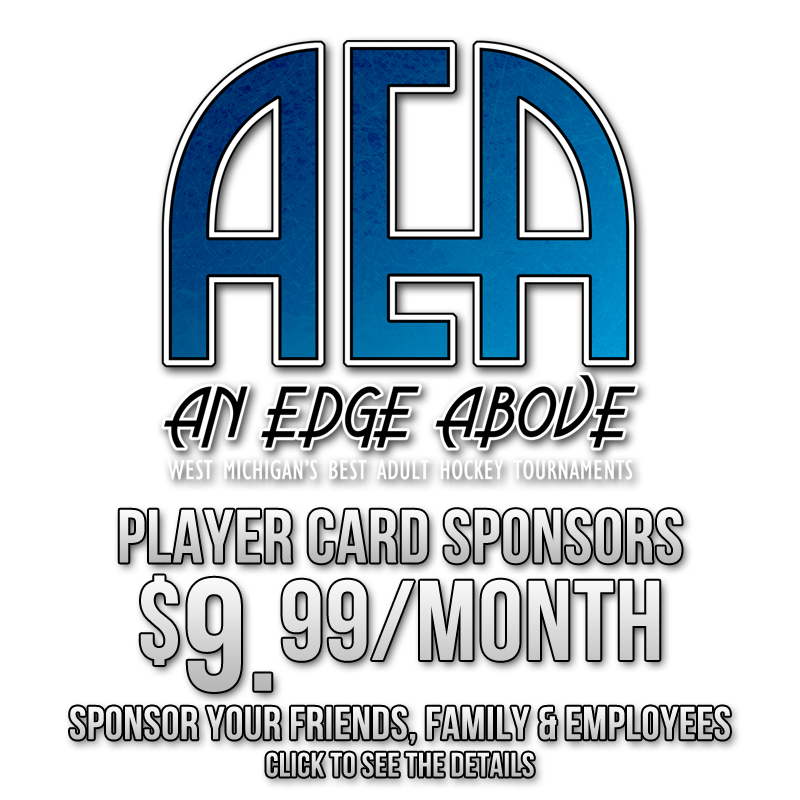 Below you find all the players that have registered on our system. If your name is not listed in this list, than you are not registered with AEA, please register now. Captains, build your team according to the AEA Salary Cap. Please note that Goalies (G) might have two sets of values if they also play out as well.
All VALUES do not take in account for the player's age, injuries and actual skill level. These values are strictly based on level of experience. Please note their age may have a different value than what is displayed below. If there is any question about a player's value please contact the AEA Commissioner to discuss. Thank you.
When you click the magnifying glass to view yours or another player's information, you may need to scroll down the page to find it. An AEA Player's Card will display brief breakdown of the player and a list of sponsor awards.
all aea players sorted alphabetically
*IF THERE IS ANY DISCREPANCY IN YOUR VALUE OR THE VALUE OF OTHERS PLEASE INFORM US. WE WANT TO RUN COMPETITIVE BRACKETS AT OUR EVENTS.