AEA - Player Card Sponsors
The information on this page is primarily for the players of our events. Sponsors can get their information at the link below.
All players that desire to play in an AEA Event needs to register. We use your registration for a couple of reasons; 1) AEA Salary Cap System 2) AEA Hall of Fame Eligibility. Now, we are adding the opportunity to earn sponsorships towards your tournament entry fees. All players that register with AEA are instantly given an online AEA Player Card. These cards can be used by captains to build their team within the standards of the AEA Salary Cap System, and provide our players with specials/deals from our sponsors.
3 step process
Step 1) Make sure you are a registered AEA Player. You must be 18 years of age to register. You only need to do this ONE (1) time: Registered Players | Register Now
Step 2) If you would like to be sponsored, please print off our AEA Player Card Sponsor form and present it to potential sponsors: AEA Player Card Sponsor (PDF)
Step 3) If you find a sponsor, assist them with signing up for the AEA Player Card Sponsorship program: AEA Player Card Sponsor Sign Up
ENJOY . . . the benefits, product and services of our AEA Player Card Sponsors and play in our AEA tournaments for FREE or at a Discounted Rate: Find Your Card
sponsorship details
Below you will see the breakdown of the sponsorships, and how they will benefit you and all the players of the AEA.
sponsorship value
A sponsorship is worth $27.50 towards a tournament/tournament weekend. It will be broken down into three (3) partial payments if wanted to enjoy all our events at a discounted rate, OR you apply a full payment to one (1) tournament/tournament weekend and a half (1/2) payment towards another tournament/tournament weekend. A full payment for any player with a sponsor is based on $55 a tournament. The balance owed at a tournament with a partial sponsorship is $27.50, no exceptions.
sponsorship cycle
A sponsor needs to be on our system for six months prior to you being eligible to play in any of our events for FREE or at a discounted rate. Their discounts will be displayed within 24 hours of signing up. Below you will see the breakdown and 'cycle' of tournament eligibility based on when a sponsor joins our system. The following is ONLY based on having ONE sponsor.
September - December (2017): Eligible for Silver Puck Challenge (2018), Hockey Hold'em (2018) and Dekes & Dangles (2019).
January - March (2018): Eligible for Hockey Hold'em (2018) Dekes & Dangles (2019) and Silver Puck Challenge (2019).
April - August (2018): Eligible for Dekes & Dangles (2019), Silver Puck Challenge (2019) & Hockey Hold'em (2019)
two or more sponsors
If you have two (2) sponsors you will be able to play all tournaments for FREE pending when the sponsors sign up.
a benefit to all
If a sponsor chooses to sponsor the tournaments as a whole versus an individual player, a portion of their sponsorship will go towards the operational cost (ie. ice, officials, shirts, give-a-ways, etc.) of running the tournament. The goal is that hopefully in time, with enough sponsors we can even further reduce the cost for teams at our tournaments.
unsubscribe
If your sponsor would like to unsubscribe from the program, please use this link below. Thank you.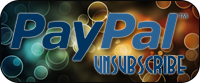 restrictions
Sponsor must be in our system for six (6) months prior to you being eligible for a free or discounted tournament. If a sponsor unsubscribes to the AEA Player Card Sponsor program you become ineligible for free or discounted events. Sponsorships are non-transferable to other players. In the event of a weekend being cancelled at Dekes & Dangles, you may apply your sponsorship to the next available tournament/tournament weekend. Besides this one (1) exception, all sponsorships are only valid for one (1) cycle of tournaments. If you choose not to participate in other events, or you are not asked to participate on a team you lose the opportunity to collect on the free or discounted rate at a tournament/tournament weekend. Our AEA Event Sponsors are already listed on AEA Player Cards and are not eligible to be offered this promotions. Below you will see a full list of AEA Event Sponsors that are exclude from this promotion.