Rooster Cup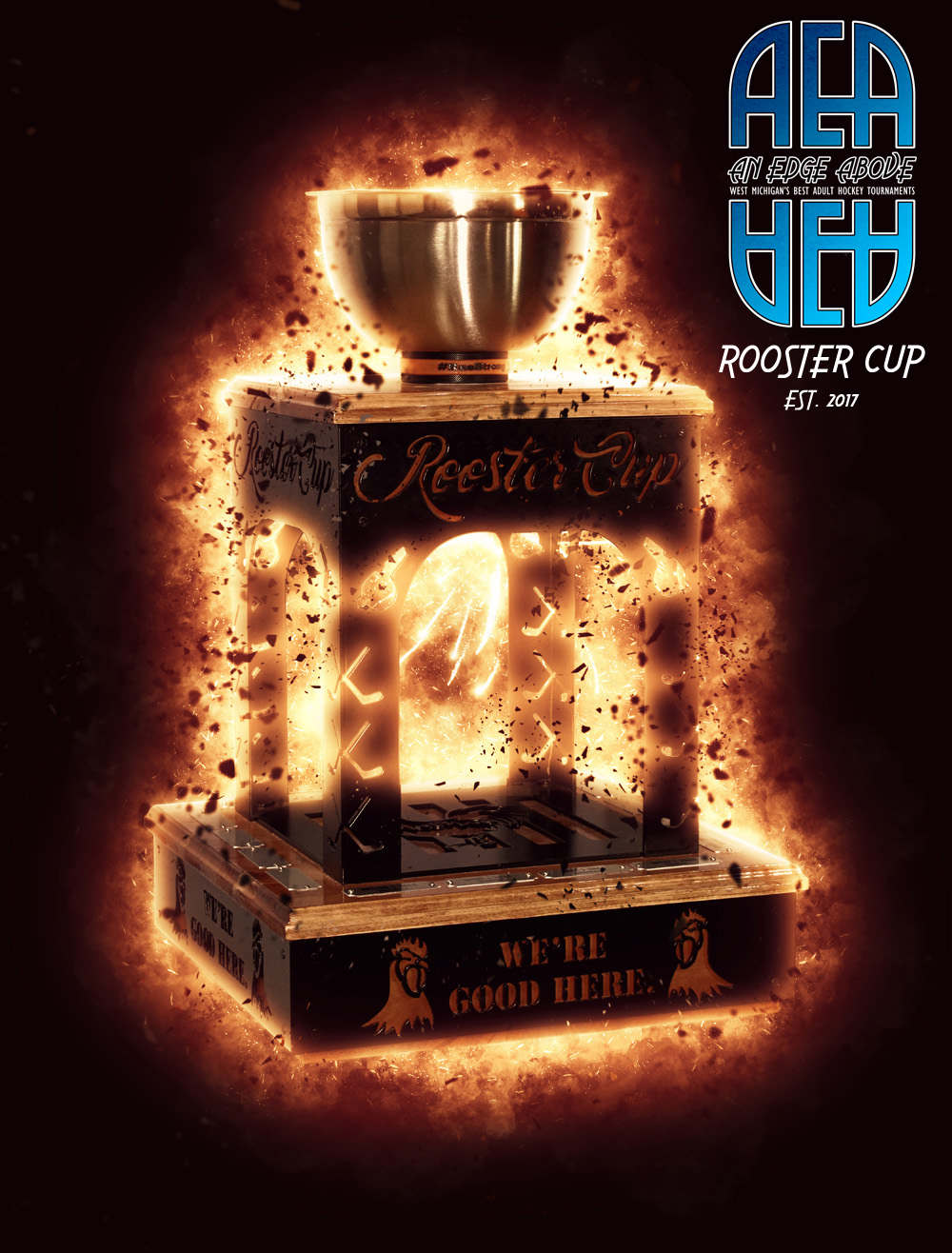 Established in 2017, the Rooster Cup was built in dedication to David "Rooster" Rue, one of our best and most unique officials at the Silver Puck Challenge. David worked many of our championship games. He always came to the rink with a smile on his face. David delivered an original officiating style to the game. As he worked the games, he was known for his "color" commentating/play-by-play calling of the game. He always gave teams and players of the events an NHL name to correspond with their jersey numbers and colors. David was inducted into the AEA Hall of Fame on June 2, 2017, he will always be a cornerstone to the event he helped make better with his presence.
After his passing on February 11, 2017 it was suggested by one of his long time colleagues, John Ferguson, that we dedicate a bracket or trophy in the honor of our friend. The COED Bracket was renamed to the Rooster Cup Bracket and the development of a specially designed trophy was set to be developed. The first official tournament where the Rooster Cup was involved in was Silver Puck Challenge XIII.
The Rooster Cup also has the words "We're Good Here", which were said by the remembered ref on a daily basis. It's also a good reminder that when you're on the ice, there isn't many things better than sharing some ice time with friends, family . . . and a Mt. Dew and a Disaronno.
creators of the cup
Darren Martucci, Stevens Design & Fabrication, Inc. offered to be a part of the design and construction of the cup. He put in many hours of design and concepts for the structure of the cup. His metal work is absolutely amazing. Once this portion of the cup was done, it was passed on to Ken Waayenberg to do the wood work. Ken, has been the mastermind behind the Dekes & Dangles trophies. With his expertise and craftsmanship he brought everything together into a final and beautiful piece.
dimensions of the rooster cup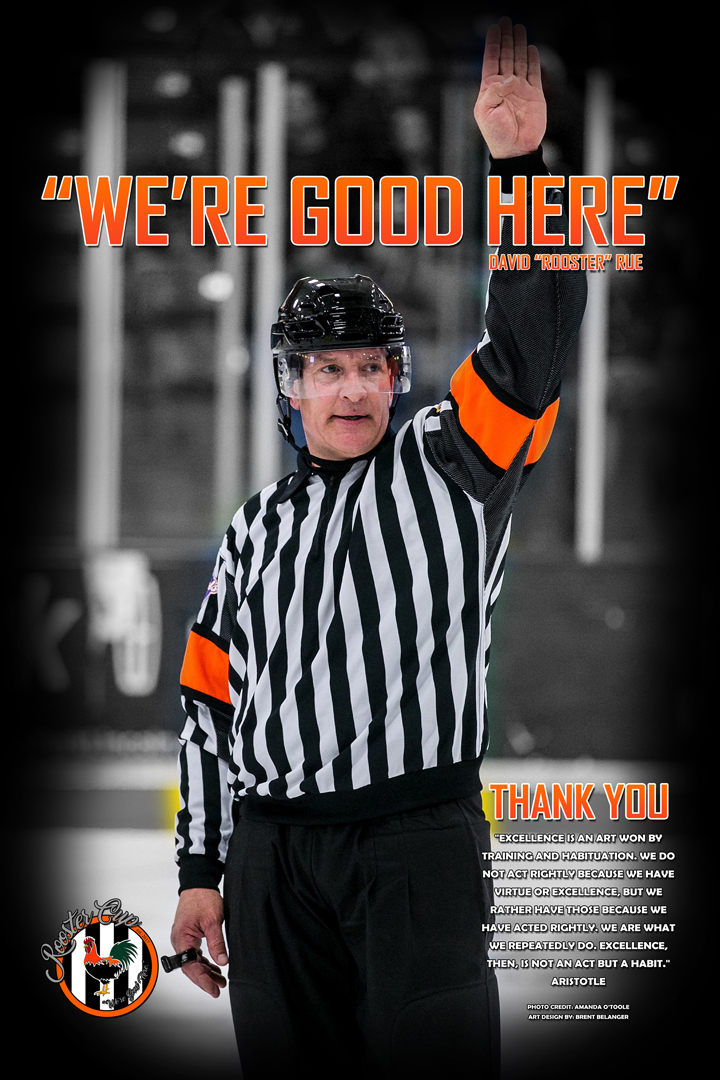 Base: 14.75" x 14.75" x 4.375"
2nd Tier: 10.875" x 10.875" x 12.75"
Overall Height: 22.375"
Weight: 33.5lbs
winners of the rooster cup
Since the Rooster Cup didn't become official until 2017, but we wanted to include the history of the man that brought so much to the event and community he served, we decided to "grandfather" in all of the teams that have one it in the past. The Rooster Cup is for our elite, competitive COED Bracket at the Silver Puck Challenge.
SPCVIII, 2012: Jabackass (Jabez Waalkes)*
SPCIX, 2013: VanDam (Neil Roelofs)*
SPCX, 2014: Jabackass (Jabez Waalkes)*
SPCXI, 2015: VanDam (Neil Roelofs)*
SPCXII, 2016: Jabackass (Jabez Waalkes)*
SPCXIII, 2017: VanDam (Neil Roelofs)
*Won prior to cup creation.

tournament location