Silver Puck Challenge II - 2006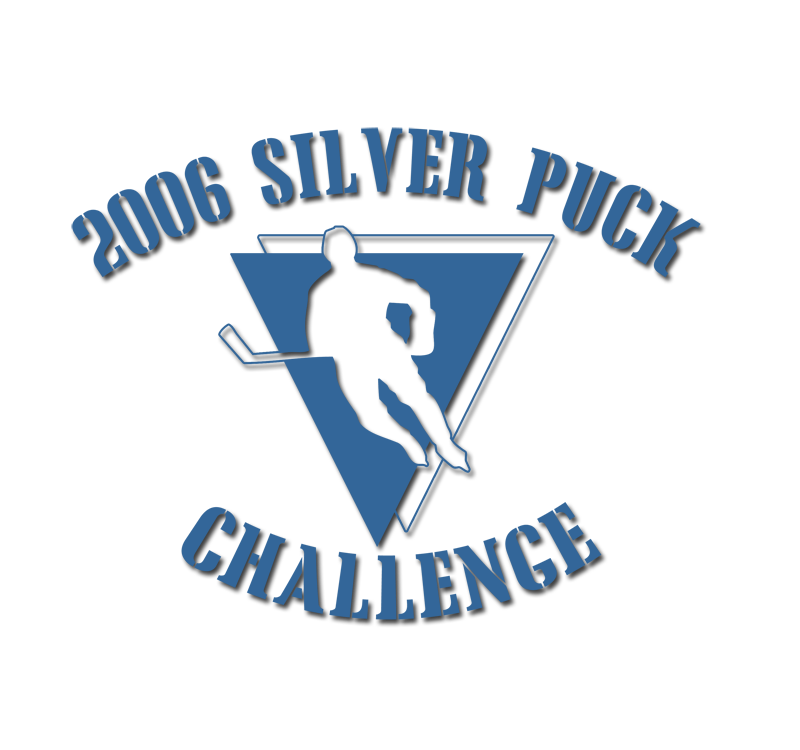 Silver Puck Challenge II was held on June 9, 10 & 11, 2006 at Patterson Ice Arena. This tournament featured the introduction of the Women's Bracket.
In the A Bracket it would be team Team Real Diehl (Jeff Diehl) going to the finals against Competitive Edge (Jon Byker). In a back and forth game it would take extra time to have a champion. This was also the first weekend that we had a championship game settled in overtime. It would Team Real Diehl bring home the hardware over Competitive Edge with a final score of 5 to 4. Team Real Diehl had NHL hopeful Matt Jones on their roster as well. He too has lifted up a Silver Puck Challenge cup.
The B Bracket would feature Walker Ice & Fitness (Jon Perz) and the Coast Guard (Roger Dubuc). It would be Walker Ice & Fitness winning the bracket with a final score of 5 to 2.
Our Women's Bracket would a lot of fun to say the least. Their attendance in the event brought a whole new energy to the rink. Our finals would feature Team Irish (Jabez Waalkes) versus the Beavers (Adrienne Rattti). This weekend also featured Lisa Brown Miller playing for Team Irish. Lisa won Gold at the 1998 Nagano Olympics. Team Irish would win the first ever Women's Bracket championship over the Beavers.
The Silver Puck Challenge grew from twelve teams to 16 and we officially started to get a firm foot hold in the hockey tournament world or west Michigan.

Date: June 9, 10 & 11, 2006
Location: Patterson Ice Arena
Tournament Colors: Military Colors (Army Green & Gold and Light Blue & Navy)
Number of Teams: 16 Teams (4 A Bracket, 8 B Bracket, 4 Women's)

A Bracket Champion: Team Real Diehl (5) over Competitive Edge (4) Overtime Final
B Bracket Champion: Walker Ice & Fitness (5) over Coast Guard (2)
Women's Bracket Champion: Team Irish (5) over Beavers (2)

tournament location