Silver Puck Challenge III - 2007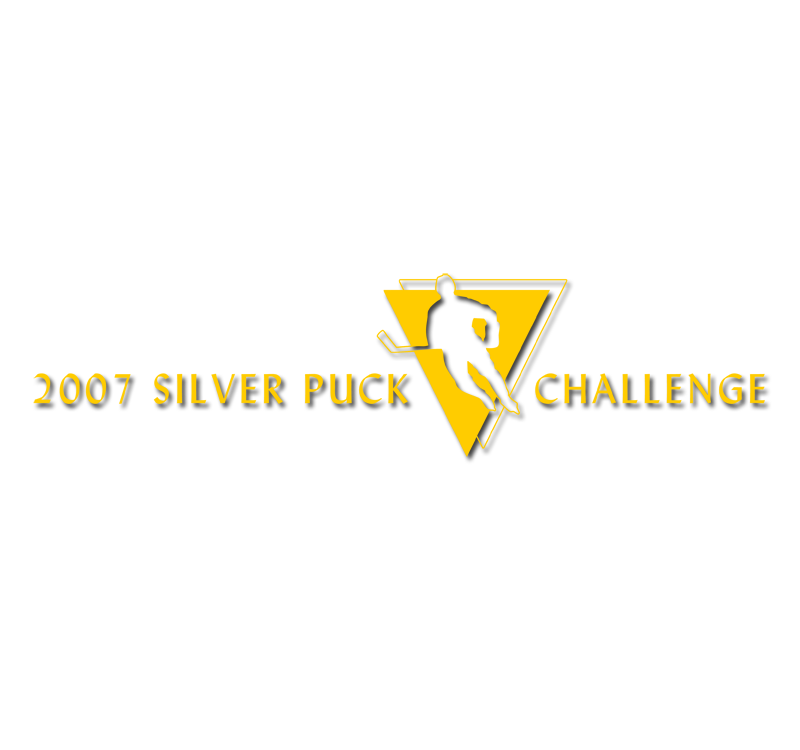 The third installment of Silver Puck Challenge at Patterson Ice Center was held on June 8, 9 & 10, 2007. The SPC had their first back-to-back champions with both Team Irish (Jabez Waalkes) and Endurance Fitness (Jon Perz, aka Team Real Diehl) taking home the hardware again in their respective brackets. With a special sponsor for the weekend Team Real Diehl got a name change but the result would be the same. This time they would take home the title from SPCI champions Fredonia (Tom Briggs). Team Real Diehl's, Matt Jones would earn another Silver Puck Challenge title.
The boys for River Valley Orthopedics (Brant Morgan, aka RVO) would bring home their first championship with win over S&S Carpet (Brad Stegenga).
Team Irish would repeat over the Beavers (Adrienne Ratti) and win their second SPC title. Lisa Brown Miller would also become a two time SPC champion.
We apologize for the documentation for Silver Puck Challenge III, if you have information to help assist us in filling in the gaps, pictures or details for the weekend, please forward them on. Thank you.

Date: June 8, 9 & 10, 2007
Location: Patterson Ice Arena
Tournament Colors: Rivalry (MSU vs U of M)
Number of Teams: 16 Teams (4 A Bracket, 8 B Bracket, 4 Women''s)

A Bracket Champion: Endurance Fitness (?) over Fredonia (?)
B Bracket Champion: RVO (5) over S&S Carpet (0)
Women''s Bracket Champion: Team Irish (?) over Beavers (?)

tournament location