Silver Puck Challenge IV - 2008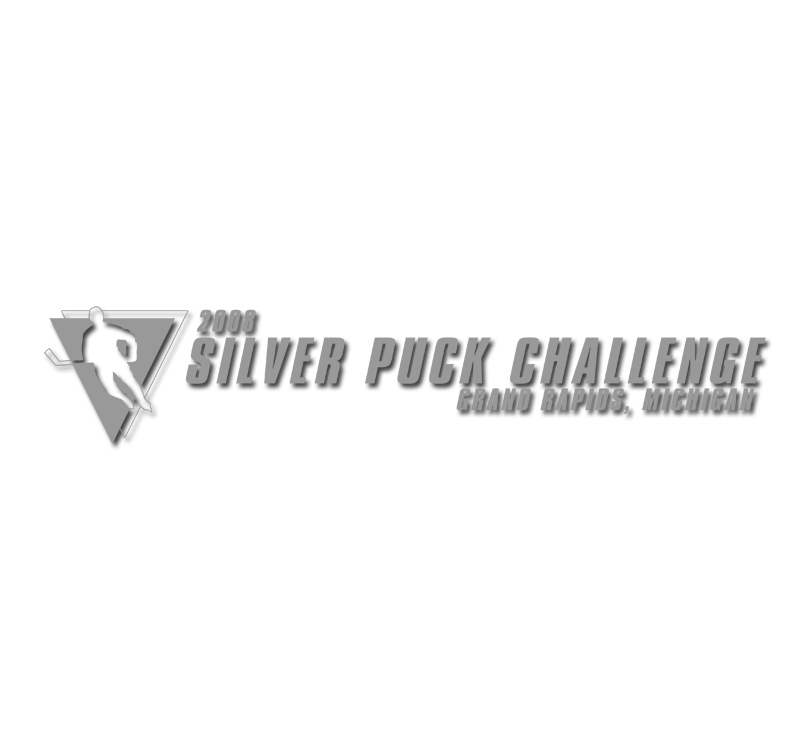 Silver Puck Challenge IV would bring a new bracket to the show. With many requests to add a new bracket between the elite players of the A Bracket and the rec-league players in the B Bracket, a hybrid bracket was added to the event. The B+ Bracket has it's own feel and gives stronger players the ability to move up a bracket without being crushed by the highly skilled players in the 'A'.
Fredonia (Tom Briggs) would bring home their second championships with a win over Endurance Fitness (Jon Perz, aka Team Real Diehl). Fredonia would take the opportunity away from Endurance Fitness of getting the three-peat.
Walker Ice & Fitness (Jon Perz) would win the inaugural B+ Bracket championship with a win over Speaker City (Mike Baker).
Barley's Beer Nutz (Kyle Kaliniak) would took the B Bracket with a win over Bob's Bar. (John English).
Team Irish would not return for an opportunity for the three-peat, instead it would be the Ducks toppling the Beavers (Adrienne Ratti) in the Women's championship game. This year would also mark the unfortunate end of the Women's Bracket.
We apologize for the documentation for Silver Puck Challenge IV, if you have information to help assist us in filling in the gaps, pictures or details for the weekend, please forward them on. Thank you.

Date: June 6, 7 & 8, 2008
Location: Patterson Ice Arena
Tournament Colors: Burnt Orange & White and Heather Grey & White
Number of Teams: 20 Teams (4 A Bracket, 4 B+ Bracket, 8 B Bracket, 4 Women's)

A Bracket Champion: Fredonia (?) over Endurance Fitness (?)
B+ Bracket Champion: Walker Ice & Fitness (?) over Speaker City (?)
B Bracket Champion: Barley's Beer Nutz (?) over Bob's Bar (?)
Women's Bracket Champion: Ducks (?) over Beavers (?)

tournament location