Silver Puck Challenge VI - 2010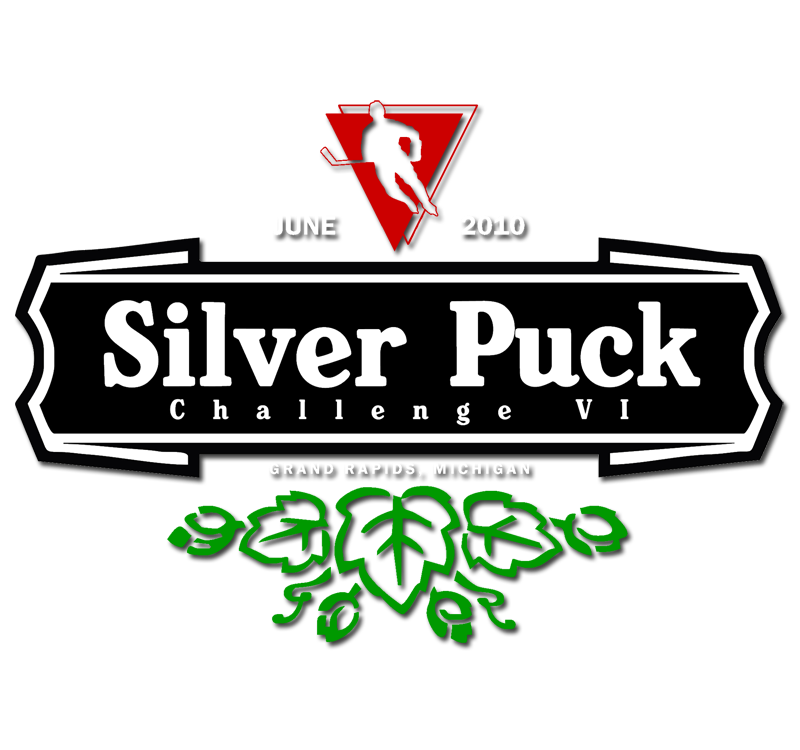 Silver Puck Challenge VI would bring yet another full list of champions to the event. SPCVI would hold steady at 18 teams, matching SPCV's totals.
Our first new champion would be for the A Bracket, with Acceleration GR (Chris Davis) defeating Competitive Edge (Jon Byker). It would take an overtime stanza and shootout before we would claim a winner. It would Acceleration GR with the assistance of retired NHL goalie, Mike Fountain, taking home the cup with the shootout win. All these dreams were made possible with their off-ice training program developed by Kory Korlander.
In our B+ Bracket, the boys from Muskegon and Gordys.org (Mike Moore, founder of the Fenstermacher Cup) that would clinch the title and take the championship from Walker Ice & Fitness (Jon Perz). It would be Bob's Bar (John English) in the B Bracket that would dominate the game and win the championship from the solid team of San Marcos (Brad Stegenga, aka S&S Carpet). This was San Marcos third trip to the finals and no hardware to show for it.
We apologize for the documentation for Silver Puck Challenge V, if you have information to help assist us in filling in the gaps, pictures or details for the weekend, please forward them on. Thank you.

Date: June 4, 5 & 6, 2010
Location: Patterson Ice Arena
Tournament Colors: Heineken Inspired (Kelly Green & White)
Number of Teams: 18 Teams (4 A Bracket, 6 B+ Bracket, 8 B Bracket)

A Bracket Champion: Acceleration GR (4) over Competitive Edge (3) - Overtime/Shootout Final
B+ Bracket Champion: Gordys.org (4) over Walker Ice & Fitness (2)
B Bracket Champion: Bob's Bar (5) over San Marcos (2)

tournament location