Silver Puck Challenge VII - 2011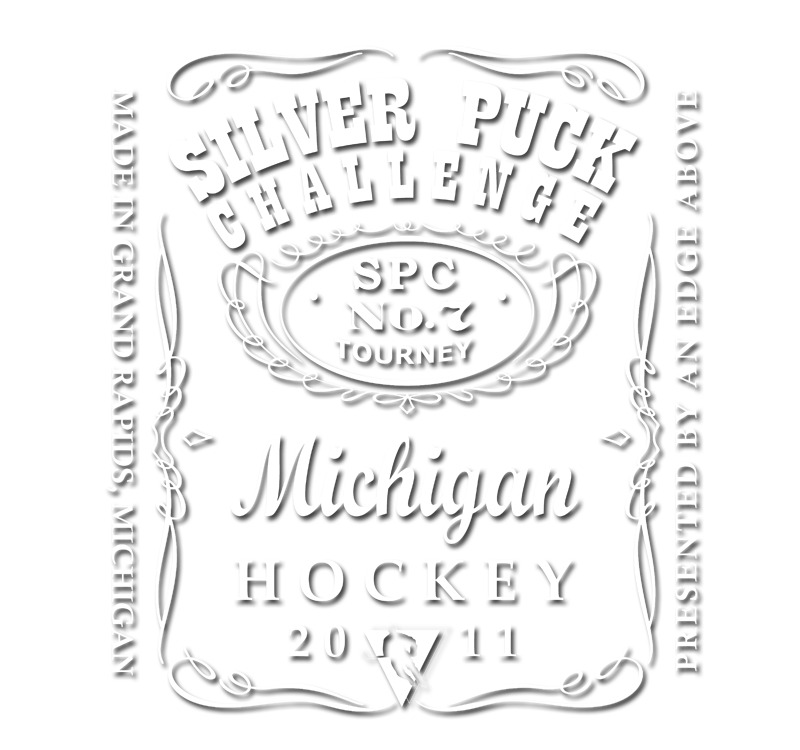 Silver Puck Challenge VII would bring our first liquor inspired logo to the table. Once again SPCVII would hold 18 teams.
This year's championship games would feature a couple of shutouts. The first shutout would happen in our A Bracket, with Competitive Edge (Jon Byker) playing fast close game against the boys from Team Redeem (Jon Perz, aka, UP, Team Real Diehl, Endurance Fitness). They would win there game with a final score of 2 to 0.
The second shutout was by the boys of SPC (Joe VanValkenburg), shutting out Walker Ice & Fitness (Jon Perz) in the B+ Bracket. SPC controlled the game from start to finish, tallying 5 goals and blanking their opponents. This would also mark a return to the winners circle for Joe VanValkenburg. Winning his second SPC title since SPCI.
Agape (Adam Copeland) would edge out San Marcos (Brad Stegenga, aka S&S Carpet, Gippers) in the B Bracket. This was San Marcos fourth trip to the finals and their third consecutive appearance on championship Sunday. Unfortunately, once again they would fall short.
Date: June 3, 4 & 5, 2011
Location: Patterson Ice Arena
Tournament Colors: Jack Daniels Inspired (Black, Brown & White)
Number of Teams: 18 Teams (4 A Bracket, 6 B+ Bracket, 8 B Bracket)

A Bracket Champion: Competitive Edge (2) over Team Redeem (0)
B+ Bracket Champion: Silver Puck Challenge (5) over Walker Ice & Fitness (0)
B Bracket Champion: Agape (5) over San Marcos (4)

tournament location