Silver Puck Challenge VIII - 2012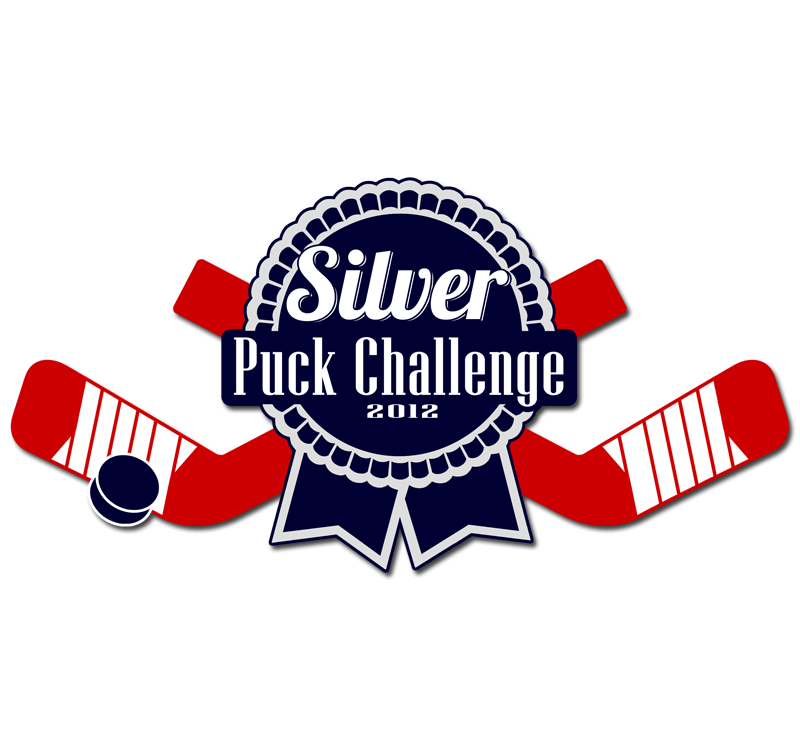 Silver Puck Challenge VIII would finally get over the hump of 18 teams and bring 22 teams to this year's event. SPCVIII would also be the return of women to the Silver Puck Challenge. We decided we would start something new and bring COED hockey to the forefront of west Michigan . . . and something tells me it will be around for quite some time.
We would get a rematch in the A Bracket between the guys from Walker Ice & Fitness (Jon Perz, aka, UP, Team Real Diehl, Endurance Fitness, Team Redeem) and Competitive Edge (Jon Byker). It would take an overtime stanza before we would have a clear winner . . . and it would be Walker Ice & Fitness edging out Competitive Edge before going to shootouts. The final score would be 2 to 1. The Silver Puck Challenge was extremely happy to have Luke Glendening joining us before he would eventually make the move to the AHL's Grand Rapids Griffins, and then the NHL's Detroit Red Wings. Walker Ice & Fitness would win the last A Bracket game since the creation of the Silver Puck Challenge in 2005. We hope we will be able to bring this bracket back in the very, very near future.
Nauta's Crew (Jeff Nauta) would take the B+ Bracket championship away from Walker Ice & Fitness (Jon Perz) in an extremely fun to watch back and forth game. Nauta's Crew would take the lead and hold on to get their first SPC championship, 5 to 3).
Charlie Tango (Wanger Tanger) would claim their first championship in SPC history, yes, once again San Marcos (Brad Stegenga, aka S&S Carpet, Gippers) would fall in the finals. This was their fourth appearance in the finals in five years. Charlie Tango took control of the game and never looked back. They put seven (7) pucks in the back of the net, while San Marcos was only able to tally two.
With the inaugural championship game of the COED Bracket we would see two heavy hitters take to the ice. The game was controlled and dominated by Jabackass (Jabez Waalkes) right from the opening whistle. They would go on to claim our first ever COED championship, with a heavy handed win over the Van Dam (Neil Roelofs).

Date: June 8, 9 & 10, 2012
Location: Patterson Ice Arena
Tournament Colors: Pabst Blue Ribbon Inspired (Red, White & Blue)
Number of Teams: 22 Teams (4 A Bracket, 6 B+ Bracket, 6 B Bracket, 6 COED Bracket)

A Bracket Champion: Walker Ice & Fitness (2) over Competitive Edge (1) OT
B+ Bracket Champion: Nauta's Crew (5) over Walker Ice & Fitness (3)
B Bracket Champion: Charlie Tango (7) over San Marcos (2)
COED Bracket Champion: Jabackass (6) over Van Dam (1)

tournament location